Great Job
10 Oct 2021
Communications

I would highly reccomend.
23 Sep 2021
Management

the writer is extremely good, im happy with all my work, I get 70 and above
10 Sep 2021
Economics

Thank you
30 Aug 2021
Social Work and Human Services

Loved working with them.
18 Aug 2021
Management

His good. Respecte the deadline. Recomend !
14 Aug 2021
International Trade

great work and she was fast. rate her a 5
06 Aug 2021
English Literature

Thank you. I like it! Very nice!
25 Jul 2021
English Literature

Well done.. Awesome evaluation on a research paper.
17 Jul 2021
Other

Delivered on time and a quality paper
05 Jul 2021
Journalism

Job done on time.
28 Jun 2021
World literature

Great Work! Thank You So Much
20 Jun 2021
Geography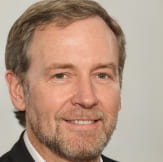 Dru Larsen
5

/5
based on 12 reviews
284Finished orders
146Customer Reviews
100%Success Rate
Awards: