Wowessays was quick, efficient, and responsive to changes. I had a first draft in less than 24 hours. Due to my error in being more specific and not being clear on a date period for references she had to research and re-write a large portion of the paper. She made the changes quickly and provided me a great paper in less than 12 hours. I would defiantly hire her again. She was so easy and flexible toward with.
15 Oct 2021
Computer science

very happy with the writing.
06 Oct 2021
English

this person writes in riddles of nonsense
18 Sep 2021
Education

Thank you for following my instructions and answering my question.
04 Sep 2021
Social Work and Human Services

nice person, greate job
21 Aug 2021
Agriculture

Thank you so much for your support
13 Aug 2021
Human Resources Management (HRM)

5/5 Excellent work!!
26 Jul 2021
Communications

She just finished a 15-page paper for me and I got a 95%!! Thanks again.
09 Jul 2021
Technology

She is a very patient writer. Always available to help
28 Jun 2021
Business

trustable writer
18 Jun 2021
Criminology

on time carefully done. will use again
04 Jun 2021
Law

Outstanding writer. highly recommended.
19 May 2021
Computer science

Great writer, excellent work....thank you very much.
30 Apr 2021
Film & Theater studies

Lifesaver the paper came out fantastic, just how I wanted it.
16 Apr 2021
Business

Excellent Job, thank you!
10 Apr 2021
Aviation

really well written
22 Mar 2021
Technology

Great job, I look forward to working with you in future projects.
19 Mar 2021
Education

good job , finish before the deadline.
14 Mar 2021
Business

Excellent writer, efficient,speedy, and followed instructions to the T. No need for any revisions.
24 Feb 2021
Geography

she is very good I am very happy
22 Feb 2021
Political Science

Very quick turnover as soon as I gave him the assignment.
07 Feb 2021
Statistics

Grammar is rough... But content is decent enough
27 Jan 2021
Art (Fine arts, Performing arts)

the best grammar
21 Jan 2021
Other

EXCELLENT!! Worked with me every step of the way! Completed assignment on time and fixed any corrections needed. Will hire again :)
09 Jan 2021
Social Work and Human Services

couple minor issues, quickly resolved. Great product, especially given the short notice. Will recommend.
09 Dec 2020
Other

Awesome experience. Thanks
05 Dec 2020
Ecology

Amazing job, and very patient with revisions that were needed. excellent job. Recommend highly
17 Nov 2020
Health Care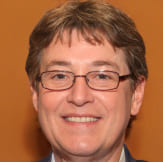 Timur Leigh
5

/5
based on 27 reviews
540Finished orders
358Customer Reviews
100%Success Rate
Awards: