very good work
13 Oct 2021
Zoology

Given the circumstances of the crunch-time deadline, Velma was very quick and efficient. From the very start, we developed a close relationship and she was very eager to assist me and make me proud! She earned 5 out of 5 stars for service!
02 Oct 2021
Investments

Highly recommend to everyone.
22 Sep 2021
Public Administration

I recommend you to all clients, thank you
08 Sep 2021
Environmental studies and Forestry

Great job. Thank you
24 Aug 2021
English

She's an amazing writer!!! Always submits papers on time!!! Received and A. I will hire her again
16 Aug 2021
Health Care

Very awesome! Finished well before the deadline. And very processional. Great communication
09 Aug 2021
Human Resources Management (HRM)

If you need help with a paper Gradesaver is the most qualified person for the job. Grasaver is an amazing writer. Every completed assignment will meet or exceed all your expectations. I am 100% satisfied with the paper and can't wait to work with her in the near future.KEEP IT UP
29 Jul 2021
Nursing

good writer!!!
11 Jul 2021
Health Care

excellent
02 Jul 2021
Criminal Justice

Great work as usual :)
28 Jun 2021
Political science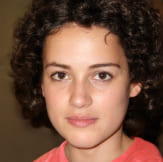 Amina Bray
5

/5
based on 11 reviews
220Finished orders
140Customer Reviews
100%Success Rate
Awards: